June is Lesbian, Gay, Bisexual and Transgender Pride Month.
June was chosen as Pride Month in honor of the Stonewall Riots, which started June 28, 1969. Set off by a police raid at the Stonewall Inn in New York, the riots brought focus to the rampant abuse and discrimination faced by LGBTQ people. On the one year anniversary of the Riots, New York, Los Angeles, and Chicago held the first Gay Pride Parades in U.S. history. These prides continue across the world today. On June 28, Chicago is hosting its 48th Pride Parade. Go to chicagopride.gopride.com/ for more details.
As the President ceases all Pride Month initiatives and turns a blind eye to the rights of LGBTQ people, the Prairie State Library would like to bring focus to works by and about LGBTQ persons.
Queer students, you are welcome here.
Female, genderqueer, and transgender students, you are welcome here.
---
George
by Alex Gino
Call FIC GIN
"When people look at George, they think they see a boy. But she knows she's not a boy. She knows she's a girl. George thinks she'll have to keep this a secret forever. Then her teacher announces that their class play is going to be Charlotte's Web. George really, really, REALLY wants to play Charlotte. But the teacher says she can't even try out for the part . . . because she's a boy. With the help of her best friend, Kelly, George comes up with a plan. Not just so she can be Charlotte — but so everyone can know who she is, once and for all"
---
Fun Home
by Alison Bechdel
Call GN BEC
Meet Alison's father, a historic preservation expert and obsessive restorer of the family's Victorian house, a third-generation funeral home director, a high school English teacher, an icily distant parent, and a closeted homosexual who, as it turns out, is involved with male students and a family babysitter. Through narrative that is alternately heartbreaking and fiercely funny, we are drawn into a daughter's complex yearning for her father. And yet, apart from assigned stints dusting caskets at the family-owned 'fun home,' as Alison and her brothers call it, the relationship achieves its most intimate expression through the shared code of books. When Alison comes out as homosexual herself in late adolescence, the denouement is swift, graphic, and redemptive.
---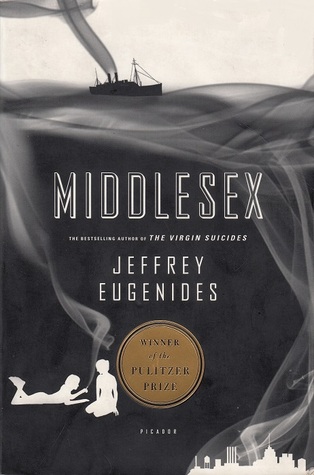 Middlesex
by Jeffy Eugenides
Call FIC EUG
In the spring of 1974, Calliope Stephanides, a student at a girls' school in Grosse Pointe, finds herself drawn to a chain-smoking, strawberry blond clasmate with a gift for acting. The passion that furtively develops between them–along with Callie's failure to develop–leads Callie to suspect that she is not like other girls. In fact, she is not really a girl at all.
---
Charity & Sylvia
by Rachel Hope Cleves
Call #HQ1034.U5 C54 2014
Explores the lives of Charity Bryant and Sylvia Drake, two ordinary middle-class women who serve as a window on historical constructs of marriage, gender, and sexuality in late 18th-century and early 19th-century America. Both were born in Massachusetts, but in different towns, 11 years apart. Charity's attachment to women was so blatant that after she turned 20, her father told her to leave the house. She worked as a schoolteacher, but was forced to leave jobs several times because of hurtful gossip about her relationships with other women. In early 1807, Charity moved to Vermont to stay with a friend, and there she met Sylvia. The two fell in love, set up housekeeping, and considered themselves married. Gradually, their family members and the residents of Weybridge did as well. Charity and Sylvia became integral to the community, attending church, running their tailor shop, and contributing to charitable endeavors. Most of all, Charity and Sylvia remained passionately committed to each other and refused to hide their relationship. An important work of history that resonates with one of today's most public debates.
---
Hold Me Closer
by David Levithan
Call FIC LEV
"Larger-than-life Tiny Cooper finally gets to tell his story, from his fabulous birth and childhood to his quest for true love and his infamous parade of ex-boyfriends, in the form of a musical he wrote"
---
The Biology of Homosexuality
by Jacques Balthazart
Call #HQ76.25 .B35 2012
Jacques Balthazart presents a simple description of the biological mechanisms that are involved in the determination of sexual orientation in animals and also presumably in humans. Using scientific studies published over the last few decades, he argues that sexual orientation, both homosexual and heterosexual, is under the control of embryonic endocrine and genetic phenomena in which there is little room for individual choice. The author begins with animal studies of the hormonal and neural mechanisms that control the so-called instinctive behaviors and analyzes how this animal work may potentially apply to humans. The book does not focus exclusively on homosexuality, however. Instead, the book acts as a broader guide to the biological basis of sexual orientation, and also discusses important gender differences that may influence sexual orientation. While firmly grounded in the scientific literature, this text is developed for a broader audience and will be of interest to psychologists, researchers, students, and anyone interested in the biological factors that determine our sexuality
---